Tapeta we flamingi Arte 31542 Flamingo Avalon
dodaj do przechowalni
Opis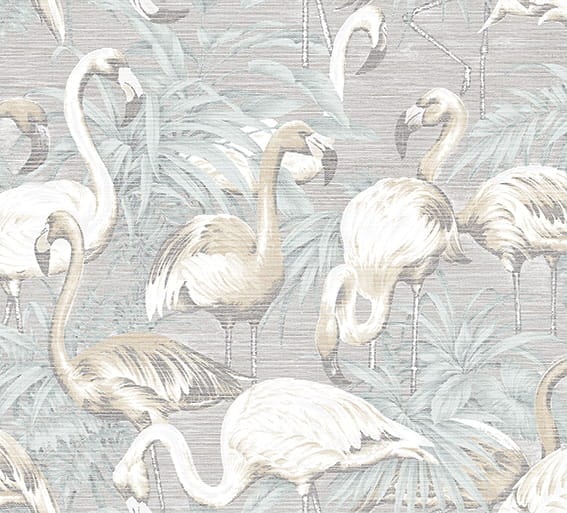 Tapeta Arte we flamingi "Flamingo" z kolekcji Avalone to nasz największy bestseller!
Wzór we flamingi bez wątpienia przykuwa uwagę i stanowi ciekawą ozdobę wnętrza. Tapeta Arte z flamingami została naniesiona na tło przypominające tkaną trawę i jest wyczuwalna w dotyku. Tapeta z flamingami jet wykonana z wysokiej jakości winylu i będzie doskonałym rozwiązaniem jako tapeta do salonu, jadalni, sypialni, przedpokoju, pokoju dziennego, kuchni, łazienki oraz w charakterze tapety na klatkę schodową, idealnie sprawdzi się też w miejscach użytku publicznego.
Kolekcja Avalon wniesie tropikalny klimat i ciepło do Państwa domu. Katalog czerpie inspirację z mitycznej krainy "Avalon", która słynie między innymi z pięknej i obfitej roślinności. W katalogu znajdą Państwo tapety przypominające skórę, tkaną trawą, tapety we flamingi, piękne liście oraz plecionki.
Wzór jest drukowany na rolkach o szerokości 100 cm.
Dane techniczne
| | |
| --- | --- |
| Przesunięcie wzoru: | 90 cm/45 cm |
| Podłoże, rodzaj: | Winyl – strukturalny |
| Szerokość rolki: | 100 cm |
| Długość rolki: | 10 m |
Opinie o produkcie (0)
Zamówienie próbki / wypożyczenie katalogu
Jeżeli nie macie Państwo pewności co do koloru tapety lub jej faktury możecie zamówić u nas próbkę lub wypożyczyć katalog. Nasi pracownicy mogą również telefonicznie przybliżyć Państwu   kolorystykę wzorów - możemy podesłać zdjęcia z katalogu w różnym oświetleniu, na tle białej kartki lub wzornika NCS. Jeżeli nie możecie Państwo czekać z zamówieniem na dostawę próbki - to kontakt telefoniczny będzie najlepszym rozwiązaniem.
Wszelkie zapytania odnośnie warunków wypożyczenia katalogów, zamówienia próbek lub konsultacji kolorów prosimy przesyłać na nasz e-mail: biuro@tapety-sklep.com lub telefonicznie:  ☎+48 662-245-243   ☎+48 795-780-750   ☎+48 604-948-127