Opcje przeglądania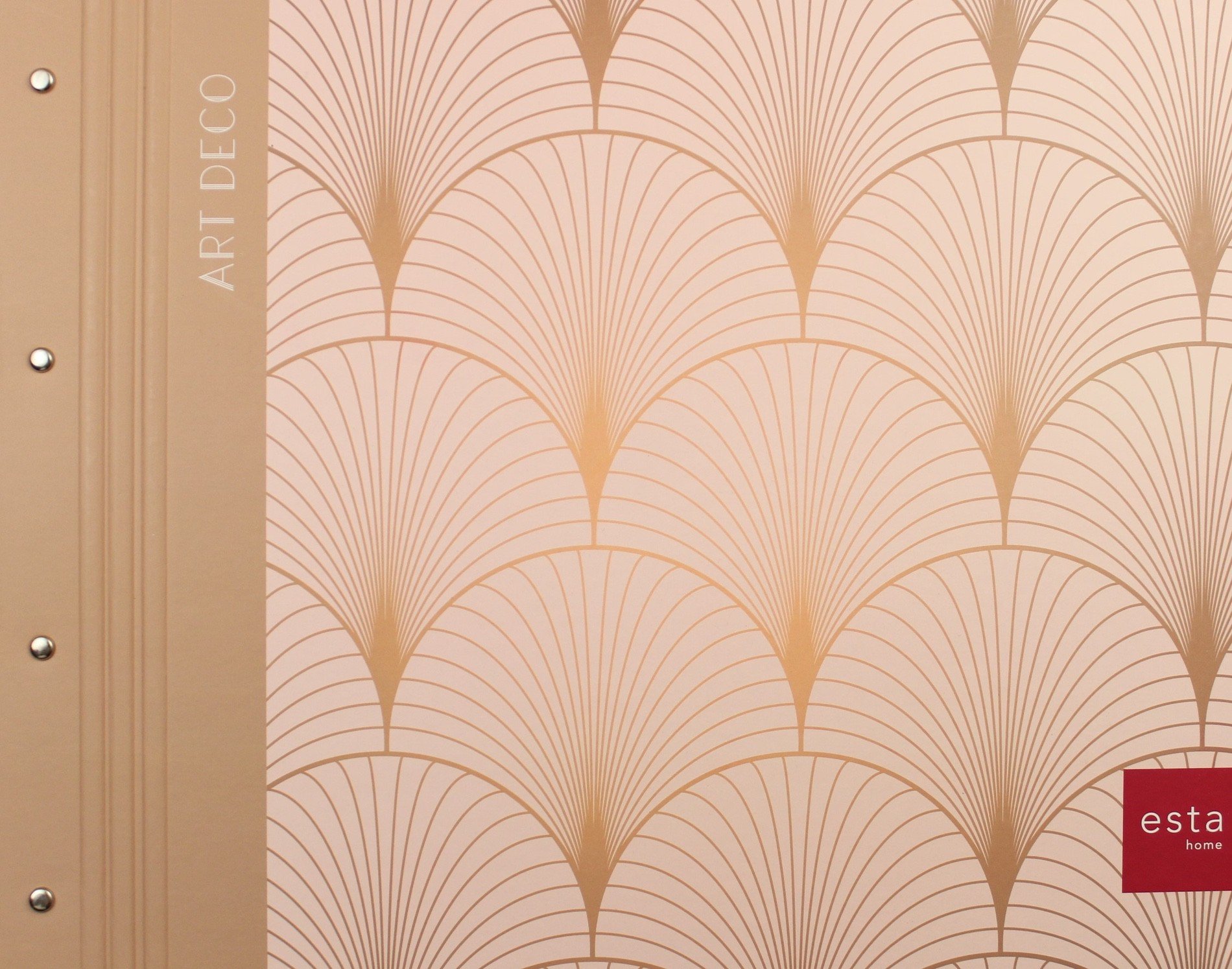 Esta Home Art Deco
Kolekcja tapeta ściennych oraz murali dekoracyjnych Art Deco od marki Esta Home. Katalog przypomina szalone i luksusowe lata 20-te XX wieku. Złoto, marmury oraz geometria wprowadzają elegancki charakter do wnętrz i sprawiają, że ściany stają się wyrafinowane.
W kolekcji znajdują się charakterystyczne dla artdecowskiego stylu tapety w wachlarze ze złotymi elementami, które przepięknie będą odbijać się w świetle. Tapety z łukami to również bardzo klasyczna wersja wzorów w stylu artdeco. Mówiąc o stylu z lat 20-tych nie można zapomnieć o symetrycznych, geometrycznych tapetach z błyszczącymi elementami, które mogą być wykorzystane także w nowoczesnych aranżacjach.
Zbiór Art Deco od Esta Home to też wzory, które pasują do nowoczesnych oraz skandynawskich wnętrz. Można tu spotkać tapety w jodełkę – część z nich przypominają parkiet podłogowy, inne natomiast motyw jodełki ułożony z drobnych linii. Tapety terrazzo to bardzo kolorowe wzory, które doskonale sprawdza się w pokojach dorosłych oraz dziecięcych i młodzieżowych wnętrzach.
Warto wspomnieć o tapecie w twarze, która w tym katalogu jest dostępna również w formie muralu dekoracyjnego. Bardzo modny w ostatnim czasie wzór wprowadzi nowoczesny i oryginalny ton do wnętrz.
Tapety imitujące marmur można wykorzystać do nowoczesnych oraz industrialnych aranżacji. W tym zbiorze są przedstawione w formie tapety ściennej oraz muralu dekoracyjnego. Murale ozdobione są dodatkowo geometrycznymi motywami.