Nasze hity!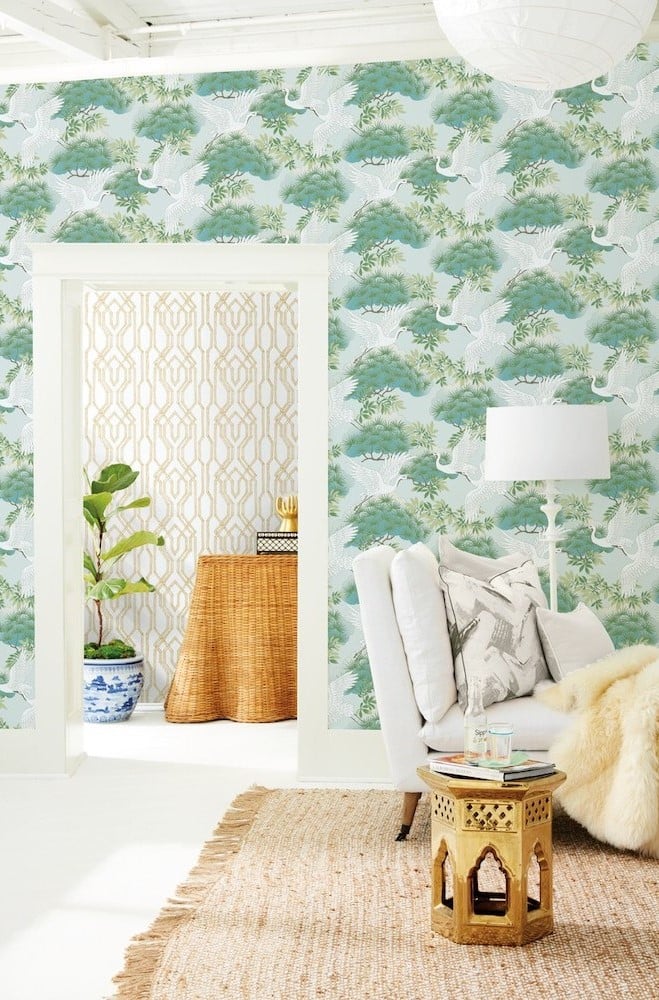 York Wallcoverings –Tea Garden
Piękno, natura i spokój to cechy charakteryzujące zjawiskową kolekcję Tea Garden od amerykańskiej marki York Wallcoverings. Znajdą tu Państwo eleganckie tapety utrzymane w stonowanej kolorystyce pasujące do wielu wnętrz. Kolekcja inspirowana jest egzotyczną naturą Azji Wschodniej, zawiera designerskie wzory groźnego tygrysa, latających żurawi, uspokajających gór, roślin Chinoiserie oraz zjawiskowym, ręczne robionym drewnem. Katalog Tea Garden został stworzony we współpracy z Ronaldem Redding.
Geometryczna tapeta ze wzorem stylowej kratownicy doskonale odnajdzie się w stylizacjach Hampton oraz tych utrzymanych w nowoczesnym klimacie. Tapeta "Chinoiserie" z przepięknym krajobrazem prezentującym kwiaty lotosu, kwitnące drzewa wiśni, przepiękne elementy architektoniczne oraz płynącą wodę będzie doskonale się prezentować na akcentowej ścianie u każdego miłośnika orientalnych klimatów. Wzór "French Marigold" to tapeta w kwiaty ukazana na tle przypominającym przetartą tkaninę, idealnie się sprawdzi we wnętrzach urządzonych w stylu vintage oraz shabby chic. W tej kolekcji warto też zwrócić uwagę na tapetę z żurawiem latającym wśród pięknej roślinności, który dzięki metalizującym elementom przepięknie odbija światło. Zbiór posiada również wzory wykonane z naturalnych surowców takich jak drewno - tapety fornirowe przypominające parkiet podłogowy oraz naturalne włókna traw sizalu – tapety grasscloth.

Kupuj to, co modne!
Tapeta Newbie 7476 Magic Forest
259,00 zł