Nasze hity!
Wallquest – Living With Art
Kolekcja Living With Art zainspirowana jest niesamowitą, domową sztuką artystyczną, zawiera tapety które posiadają zniewalające efekty malarskie. Znajdą tu Państwo zarówno motywy pasujące do aranżacji nowoczesnych, współczesnych, loftowych, retro oraz boho. Każdy miłośnik malarstwa i sztuki znajdzie odpowiedni wzór do swojego salonu, sypialni, jadalni, kuchni czy przedpokoju. Tapety z katalogu Living With Art można ze sobą łączyć, tworząc znakomite efekty wizualne. Dzięki wzorom z tej kolekcji, wprowadzą Państwo do wnętrz oryginalny, nietuzinkowy i innowacyjny charakter.
Tapety z katalogu Living With Art są wykonane z akrylu lub z winylu na wysokiej jakości podkładzie z papieru.

Kupuj to, co modne!
Tapeta Christian Lacroix PCL7017/02 Birds Sinfonia Histoires Naturelles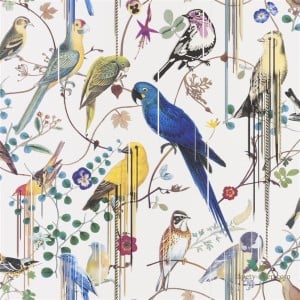 549,00 zł 483,12 zł
Tapeta Newbie 7476 Magic Forest
259,00 zł 220,15 zł
Tapeta Arte 31540 Flamingo Avalon
741,00 zł 652,00 zł