Nasze hity!
Tkaniny Cole&Son
Z dumą prezentujemy Państwu pierwszą, długo wyczekiwaną, kolekcję tkanin marki angielskiej Cole and Son.
W Contemporary Colection Fabrics zebrane zostały najpopularniejsze wzory, rozpoznawalne na całym świecie. Znajdą w niej Państwo takie klasyki jak Woods - pnie drzew, Palm Jungle - palmowe liście, orientalne Paisley, Rajapur czy subtelne i delikatne Hummingbirds czy Cow Parsley. Do każdego wzoru znajdą Państwo odpowiednik kolorystyczny w tapecie.
Marka prezentuje wzory na kilku wybranych tkaninach, m.in welurach, czystych bawełnach, lnach czy jedwabnych haftach. 
Tkaniny Cole & Son The Contemporary Collection

Kupuj to, co modne!
Tapeta Christian Lacroix PCL7017/02 Birds Sinfonia Histoires Naturelles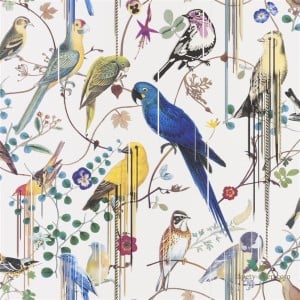 549,00 zł 483,12 zł
Tapeta Newbie 7476 Magic Forest
259,00 zł 220,15 zł
Tapeta Arte 31540 Flamingo Avalon
741,00 zł 652,00 zł