Nasze hity!
Collins & Company to amerykańska firma produkująca tapety ścienne. Firma zatrudnia doświadczonych projektantów, którzy łączą nowoczesne i tradycyjne technik druku. Możliwości firmy Collins and Co. obejmują sitodruk, zabytkowe drukowanie powierzchni oraz precyzyjny druku wklęsły. Projekty mogą być drukowane na różnych podłożach przy pomocy wielu rodzajów farb przyjaznych środowisku. 
Wszystkie materiały wykorzystywane do produkcji tapet Collins & Company są przyjazne środowisku. Barwniki do tapety produkowane są na bazie wody.
Amerykańskie tapety Collins and Company.

Kupuj to, co modne!
Tapeta Christian Lacroix PCL7017/01 Birds Sinfonia Histoires Naturelles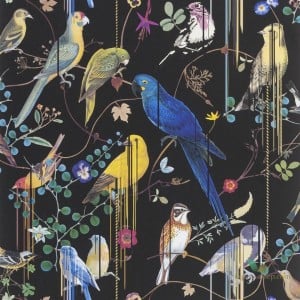 549,00 zł 519,00 zł
Tapeta Newbie 7476 Magic Forest
259,00 zł