Opcje przeglądania
Kategorie
Producent
Wysyłka w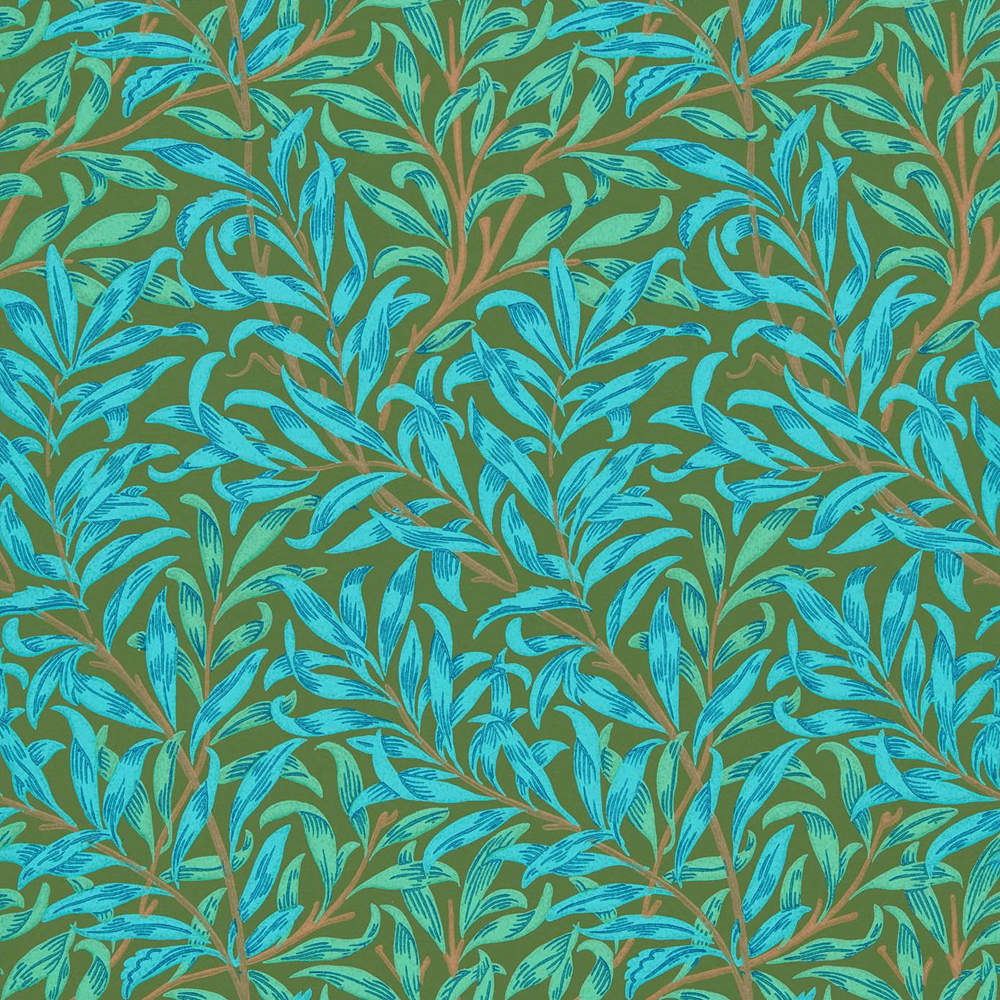 Tapety William Morris The Queen Square Collection
Kolekcja eleganckich tapet ściennych The Queen Square Collection od marki Morris & Co. powstała we współpracy ze znanym projektantem wnętrz Benem Pentreath. Katalog swoją nazwę zawdzięcza ulicy, na której znajdowała się pierwsza fabryka marki Morris & Co.. Współpraca firmy Morris & Co. oraz Bena Pentreath zaowocowała odświeżeniem archiwalnych projektów o nową paletę kolorów. Kolory użyte w tych projektach przypominają szalone lata 60-te i 70-te. Znajdują się tu intensywne odcienie turkusu, zieleni, czerwieni, pomarańczy oraz brązu. 
W katalogu spotkać można roślinne tapety, które będą pasowały do klasycznych wnętrz na dekoracyjnej części lub na kilku ścianach jako tło do stylowych mebli, obrazów oraz innych dodatków.  Tapety z liśćmi wierzby, które zostały zaprojektowane w 1887 roku ("Willow Bough") i 1874 roku ("Willow") przez Williama Morrisa są doskonałą propozycją do łazienek (w części suchej), sypialni oraz kuchni. Wzór "Blackthorn" to tapeta z drobnymi kwiatkami i liśćmi, która znakomicie sprawdzi się w mniejszych pomieszczeniach nadając im eleganckiego charakteru, idealnie będzie się prezentować w przytulnej sypialni lub w małej łazience (w części suchej).  
W kolekcji The Queen Square nie mogło zabraknąć nowej interpretacji najbardziej znanego wzoru "Złodzieja Truskawek" z 1883 roku. Tapeta z ptakami kradnącymi owoce tym razem została przedstawiona w intensywnej oliwkowo – turkusowej palecie kolorów.
W kolekcji znajdą jeszcze Państwo tapety z kwiatami słonecznika, aksamitki oraz maku w żywych i intensywnych kolorach. Do kolekcji tapet The Queen Square Collection dostępne są tkaniny dekoracyjne, z których można stworzyć idealnie pasujące do siebie dodatki.