Nasze hity!
Designers Guild - The Edit Plain & Textured Wallpaper
Kolekcja The Edit firmy Designers Guild składa się z prostych i subtelnych tekstur. Katalog oferuje tapety z naturalnych włókien, tapety z motywem zniszczonego tynku, stiuki oraz tłoczone tapety winylowe.
Wszystkie wzory z kolekcji będą doskonałym rozwiązaniem jako tło lub na całą powierzchnie ścian, idealnie wpiszą się w nowoczesne, współczesne, industrialne oraz loftowe wnętrza. Cały katalog oferuje tapety do pokoju dziennego, salonu, jadalni, sypialni, przedpokoju, holu oraz kuchni, pozwoli stworzyć zdecydowane i charakterystyczne wnętrze. Wszystkie wzory z kolekcji można wykorzystać jako tapety obiektowe do kawiarni, restauracji, biura, hotelu oraz innych instytucji użytku publicznego.

Kupuj to, co modne!
Tapeta Christian Lacroix PCL7017/01 Birds Sinfonia Histoires Naturelles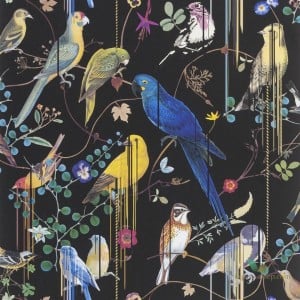 549,00 zł 506,99 zł
Tapeta Newbie 7476 Magic Forest
259,00 zł