Nasze hity!
Mansard Vinyls Osborne and Little
Bardzo ciekawa kolekcja nowoczesnych tapet firmy Osborne and Little. Tapety pokryte są odpornym na uszkodzenia winylem. Dzięki dużej wytrzymałości projekty mogą być stosowane w charakterze tapet obiektowych do restauracji, kawiarni czy hoteli. Winylowe tapety doskonale sprawdzą się również w domowych wnętrzach do kuchni, łazienki (w części suchej), salonie, jadani, sypialni czy przedpokoju.
W kolekcji znajdą Państwo geometryczne tapety w mozaikę z metalicznymi kolorami, wzór doskonale będzie się prezentował na dekoracyjnej ścianie. Tapety z poziomymi prążkami, z mieniącymi się elementami, które przepięknie będą dobijać światło. Tapety z koniczyną marokańską są doskonałym rozwiązaniem do klasycznych oraz orientalnych aranżacji. Tapeta w liście będzie idealna dla miłośników roślinności.

Kupuj to, co modne!
Tapeta Christian Lacroix PCL7017/01 Birds Sinfonia Histoires Naturelles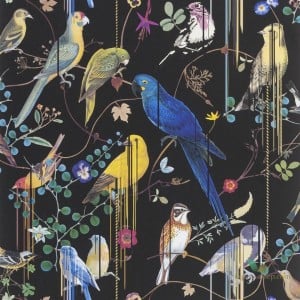 549,00 zł 506,99 zł
Tapeta Newbie 7476 Magic Forest
259,00 zł