Opcje przeglądania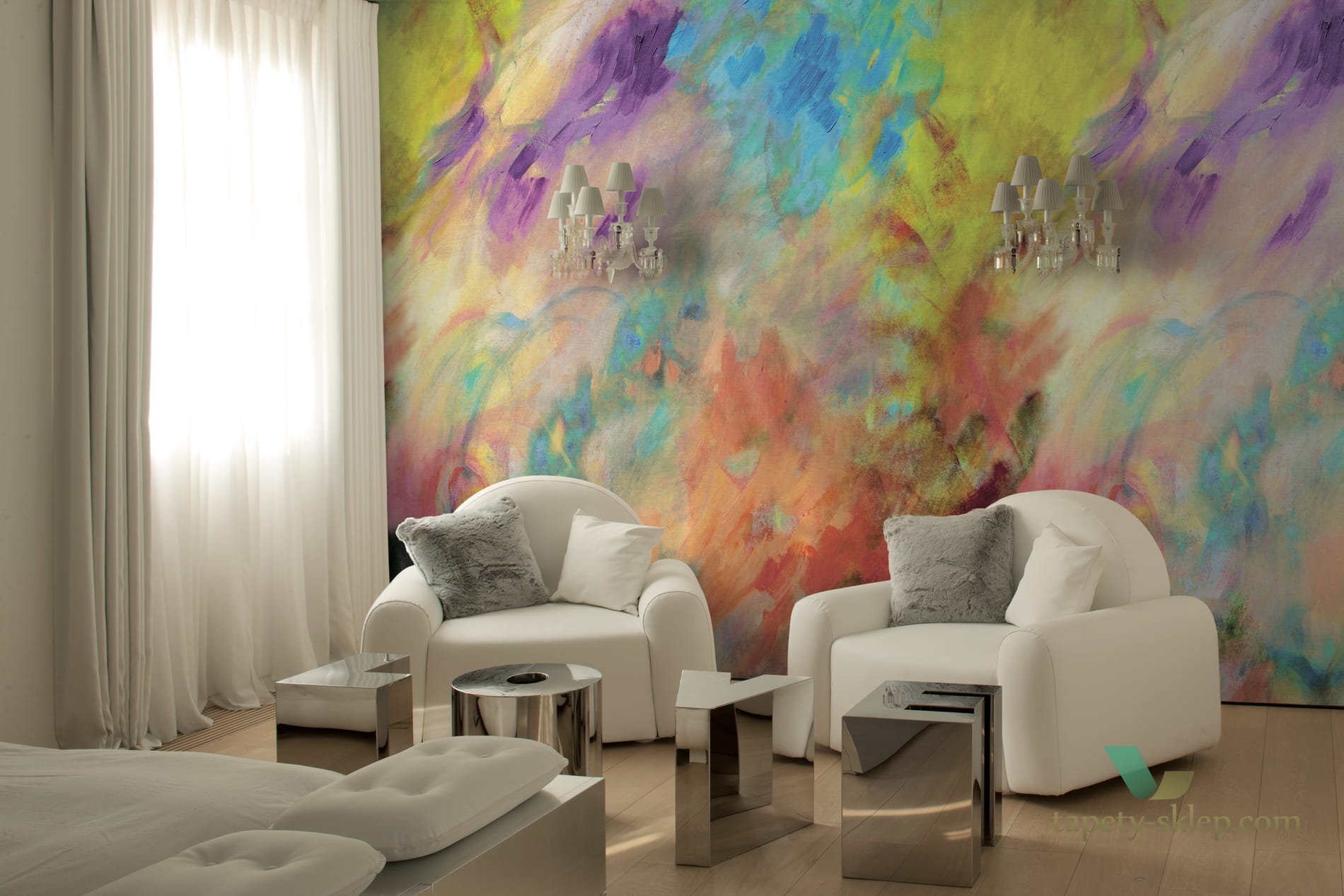 J&V Composition Kandinsky
Nowoczesna kolekcja tapet dekoracyjnych włoskiej marki Jannelli and Volpi. Katalog składa się z geometrycznych i abstrakcyjnych wzorów, które nadadzą wnętrzom zdecydowanego charakteru. Dodatkowo w kolekcji można znaleźć kolorystycznie pasujące tła, co pozwoli na stworzenie zaskakujących aranżacji. Katalog jest hołdem dla artysty Wassily Kandinsky współtwórcy abstrakcjonizmu.
Tapety geometryczne z prostym wzorem linii to bardzo elegancki motyw, który odnajdzie się zarówno w klasycznych modernistycznych wnętrzach oraz nowoczesnych loftach. Elegancki motyw został naniesiony na tło przypominające płótno, które sprawi, że wnętrze nabierze ciepłego i przytulnego charakteru.
Abstrakcyjna tapeta ze wzorem różnorodnych figur geometrycznych posiada wyczuwalna w dotyku fakturę. Bardzo dobrze sprawdzi się w nowoczesnych aranżacjach oraz modernistycznych wnętrzach. Można ją wykorzystać na akcentowej ścianie lub jako tło do nowoczesnych mebli.
Impresjonistyczny wzór tapety z kwiatami, posiada wyczuwalną w dotyku fakturę, która nadaje całości ekskluzywnego charakteru. Wzór może zastąpić duży obraz na ścianie.
W kolekcji znajdują się również murale dekoracyjne przypominające impresjonistyczne dzieła sztuki oraz abstrakcyjne panele ze wzorem akwarelowych kół.