Nasze hity!
Arte Flamant Les Unis Linens
Tapety płócienne z kolekcji Flamant Les Unis Linens od belgijskiej marki Arte. Katalog inspirowany jest ponadczasowym deseniem lnu, który został doskonale przekazany na tapetach imitujących płótno. Wzory z kolekcji "Les Unis" nadadzą wnętrzu ciepła i przytulności. Paleta barw obejmuje 75 wspaniałych kolorów, miedzy innymi delikatne ziemiste odcienie oraz świeże zielenie i błękitne tony, które można bez końca łączyć ze sobą. Uniwersalny deseń lnu i ogromny wybór kolorów sprawiają, że okleiny ścienne odnajdą się praktycznie w każdym pomieszczeniu. Len to ponadczasowy materiał używany przy dekoracji wnętrz od dziesięcioleci, jest przyjemny w dotyku, bardzo wytrzymały oraz oddychający. 
Tapety z fakturą płótna to świetny pomysł na wszystkie ściany we wnętrzu - to doskonała baza dla aranżacji, która z pewnością wniesie do wnętrza ciepłą i przytulną atmosferę.

Kupuj to, co modne!
Tapeta Christian Lacroix PCL7017/01 Birds Sinfonia Histoires Naturelles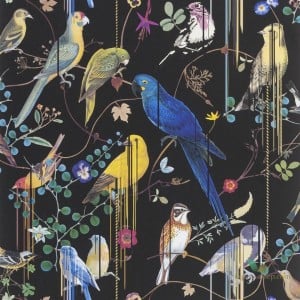 549,00 zł 506,99 zł
Tapeta Newbie 7476 Magic Forest
259,00 zł