Nasze hity!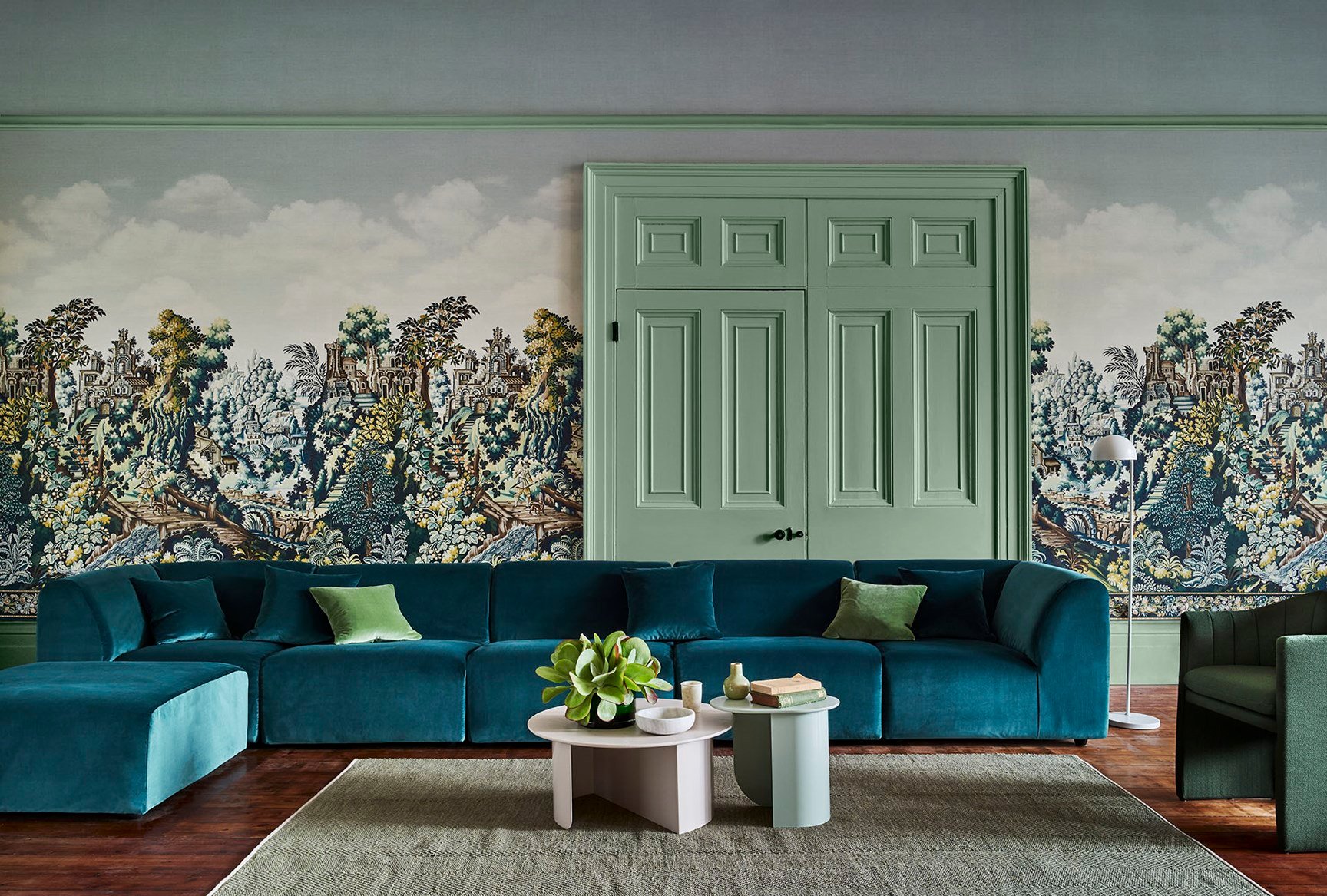 Historic Royal Palaces – Great Masters
Druga już odsłona zjawiskowej kolekcji Historic Royal Palaces. Katalog Historic Royal Palaces – Great Masters oddaje hołd rzemieślnikom i monarchą, którzy mieli wpływ na ukształtowanie sześciu kultowych rezydencji Królewskich. Cała kolekcja to zbiór 17 projektów inspirowanych architekturą brytyjskich Pałaców Królewskich oraz ogrodów, między innymi: Tower of London, Pałac Hampton Court, Banqueting House, Pałac Kensington i Pałac Kew. Katalog w fenomenalny sposób ukazuję historię i 1000-letnie dziedzictwo brytyjskie, od średniowiecza po epokę gruzińską i wiktoriańską.
Okładziny ścienne i murale z tego katalogu są odpowiednie dla współczesnych wnętrz, klasyczne i nowoczesne podejście do projektowania z unikatową paletą kolorów z całą pewnością pozwoli stworzyć przytulne i pełne ciepła aranżacje. Zjawiskowe tapety z różami, przypominające dawne hafty dworskie. Delikatna i uspokajająca tapeta z chmurkami, które beztrosko spacerują w letnie dni, wzory inspirowane drewnianymi rzeźbami oraz olśniewający mural botaniczny wykonany w 100% z naturalnego jedwabiu to tylko niektóre propozycje z tej zjawiskowej kolekcji. 
Historic Royal Palaces – Great Masters

Kupuj to, co modne!
Tapeta Newbie 7476 Magic Forest
259,00 zł