Opcje przeglądania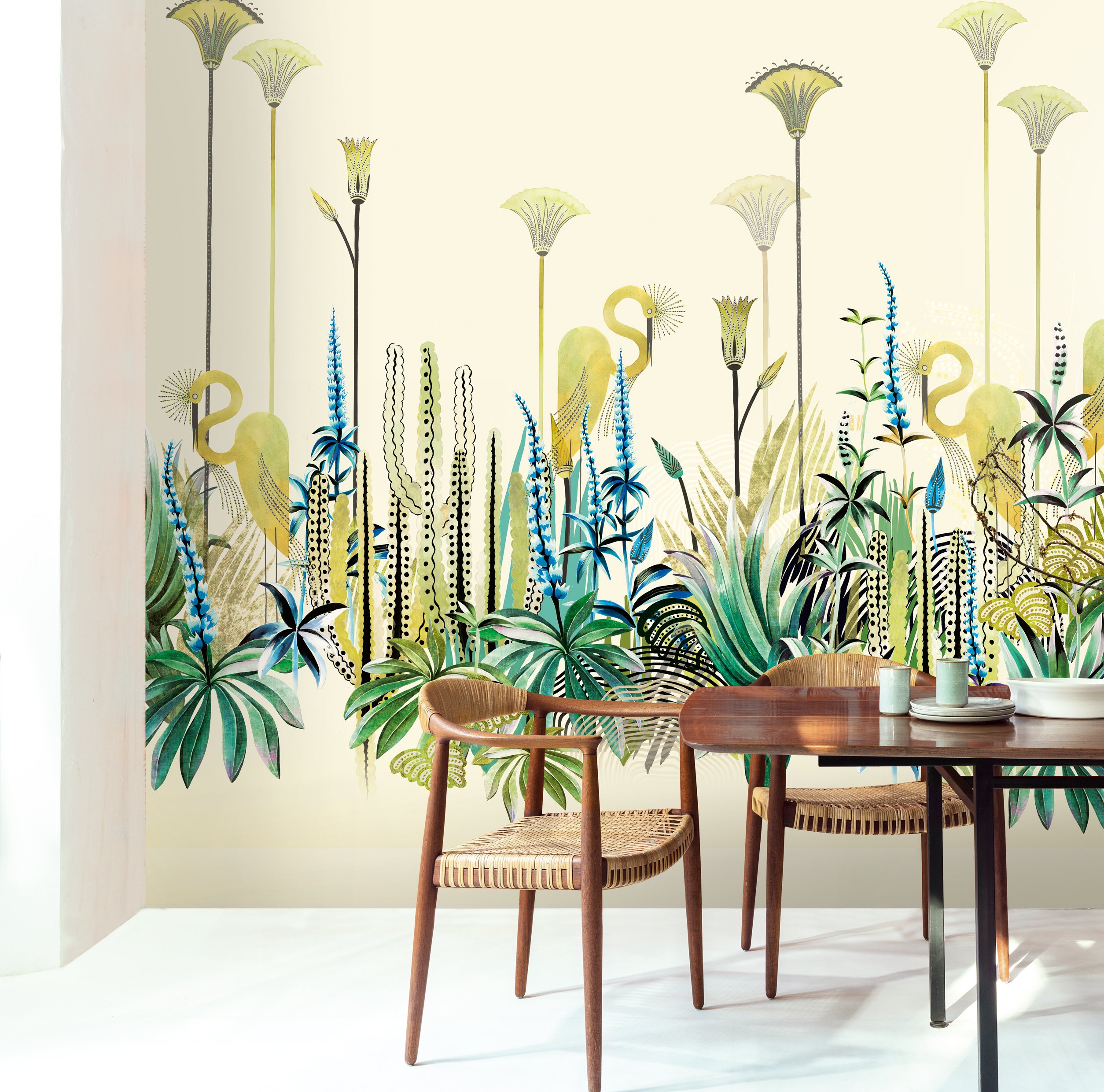 Khroma Agathe
Elegancki zbiór Agathe od belgijskiej marki Khroma jest inspirowany luksusowymi latami 20-tymi XX wieku. Kolekcja to pozytywne spojrzenie w przyszłość, które łączy w sobie różne artystyczne nurty oraz style. Eklektyczny katalog zawiera tapety ścienne oraz murale dekoracyjne, które zaskakują mnogością kolorów i sprawią, że wnętrza staną się ekskluzywne oraz eleganckie. Część motywów jest ozdobiona metalicznymi elementami, które dodatkowo podkreślają luksusowych charakter kolekcji.
W katalogu spotkać Państwo mogą tapety w stylu artdeco – charakterystyczne łuki oraz symetryczna geometria, będą idealnie się prezentować na akcentowej ścianie w stylowym salonie, jadalni oraz sypialni.
Tapety geometryczne z drobnymi wzorami, które wzajemnie się przenikają, to ciekawa propozycja do eklektycznych wnętrz. Motywy te wprowadzają elegancki charakter do aranżacji.
Tapeta w twarze to propozycja do bardziej nowoczesnych oraz eklektycznych aranżacji. Dzięki połączeniu matu z połyskiem nabiera dodatkowo ekstrawaganckiego charakteru. Wzór odnajdzie się na akcentowej ścianie w salonie, jadalni oraz sypialni.
Do wyraźnych i charakterystycznych wzorów w kolekcji Agathe spotkać Państwo mogą kolorystycznie dopasowane tła, które pozwolą stworzyć spójną i elegancką przestrzeń.
Oprócz tapet dekoracyjnych dostępne są murale ścienne łączące w sobie egzotyczne klimaty z artdecowską elegancją. Egzotyczne flamingi ukazane są pośród bujnej roślinności na tle przypominającym płótno.