Opcje przeglądania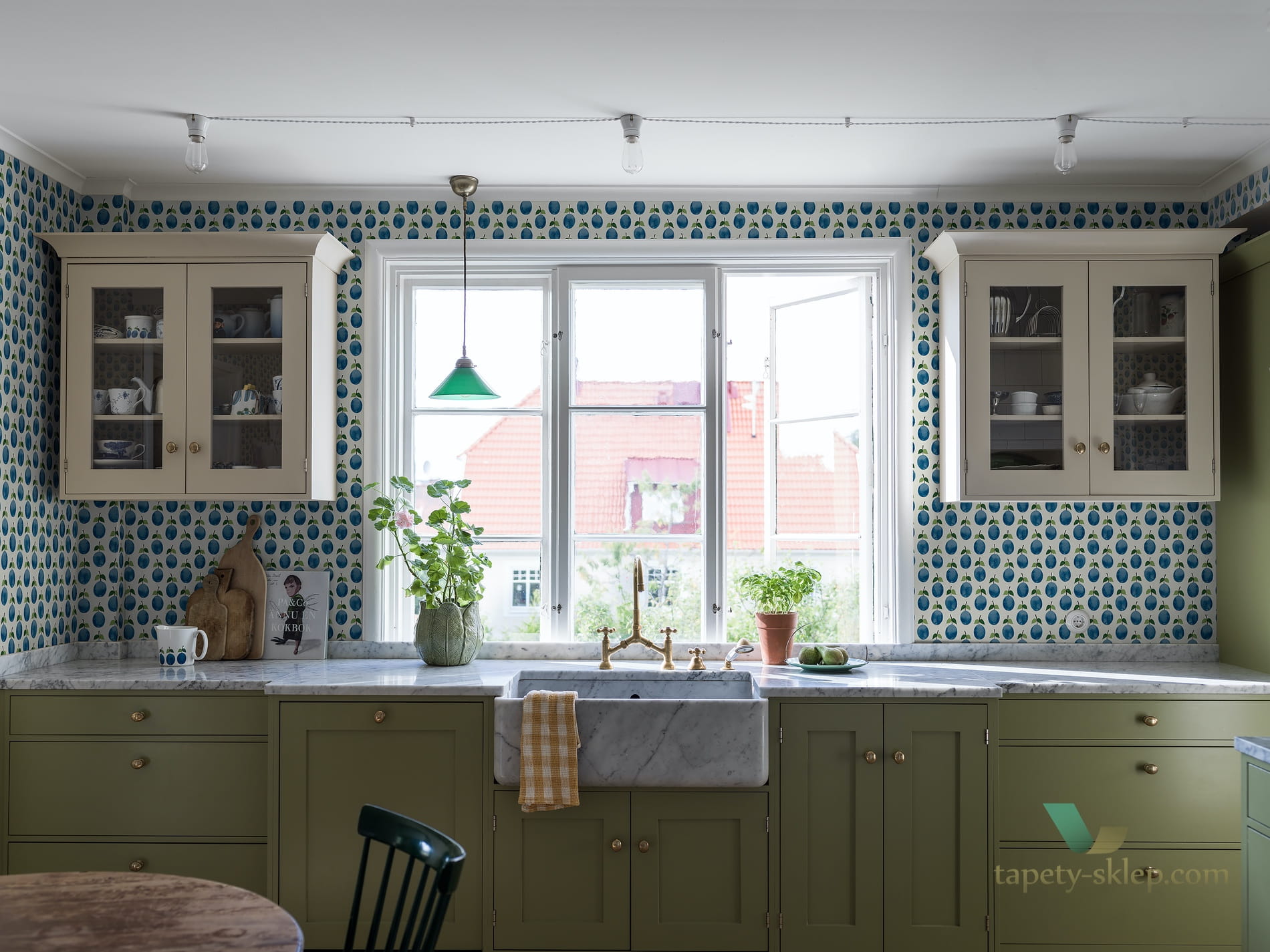 Boras - Scandinavian Designers III
Tapety w stylu skandynawskim – elegancka prostota
Styl skandynawski to nie tylko wystrój wnętrz. To styl życia. Charakteryzuje się prostotą, monochromatycznymi akcentami, pewnego rodzaju uniformem wykonania. Znany z przejrzystości skandynawski styl łączy wyjątkowe ściany, drewniane podłogi, kolory ziemi i mnóstwo naturalnego światła. Tapety w stylu skandynawskim odzwierciedlają minimalizm formy, nadają element folkloru, są zbiorem czystych linii, konkretnych kolorów, naturalizmu i akcentu do surowych elementów wystroju wnętrz. Skandynawskie domy łączą w sobie czyste piękno i ciepło, w których się mieszka, a nie bywa.
Skandynawskie tapety udekorują pokoje zaprojektowane w stylu skandynawskim, podkreślając ich światło, łącząc neutralną, ciężką paletę z akcentami kolorów, mieszając naturalne tekstury, takie jak drewno czy kamień. Charakteryzują się brakiem zbędnej frywolności, faworyzując proste, bezproblemowe wzory i kolory. Nadają pomieszczeniu charakter, podkreślając jego elegancko-minimalistyczną estetykę. Wszystko to wybrzmiewa w harmonii i spójności wnętrza.
Kolekcja tapet w stylu skandynawskim
Poniżej prezentujemy kolekcję tapet dekoracyjnych w skandynawskim stylu szwedzkiej marki Borastapeter. Katalog jest pełen przepięknych barw, powstał na cześć znanych i wybitnych skandynawskich projektantów XX wieku. Znajdują się tu archiwa prac takich projektantów jak np.: Arne Jacobsen, Viola Grasten czy Gocken Jobs.
Projekty charakteryzują się bardzo dobrą odpornością na działanie światła oraz zmywalnością, dzięki czemu mogą być wykorzystane w każdej domowej przestrzeni. Bardzo dobrze będą się prezentować w charakterze tapet do kuchni, jadalni, salonu, sypialni, pokoju dziennego, przedpokoju oraz holu.
Kolekcja oferuje szereg botanicznych tapet, wśród których można zobaczyć kwietną łąkę, wzory przypominające zielnik, tapety z drzewami i liśćmi. Wzory roślinne są zawsze dobrym rozwiązaniem na wprowadzenie natury do wnętrz, mogą być wykorzystane na akcentowej ścianie lub jako tło do mebli oraz innych dodatków. Oprócz botanicznych motywów znajdą tu Państwo humorystyczne oraz eleganckie tapety z owocami, doskonale pasujące do kuchni oraz jadalni; ponadto tapety geometryczne z trapezami, motywy zainspirowane surową ceglaną fasadą oraz wzory powtarzających się linii.
Skandynawskie tapety często zawierają naturalne tekstury i wspaniałe wzory, które sprawiają, że poczujesz się jak na wakacjach w idyllicznej, małej miejscowości. Jednocześnie ich magia polega na tym, że odnajdą się w pomieszczeniu o charakterze lekko rustykalnym, jak i we wnętrzu bardzo zmodernizowanym. Nasze tapety oferują piękno i czystą prostotę wykonania. Ich wyjątkowa jakość daje poczucie subtelności każdemu pomieszczeniu, a ich ciekawy i oryginalny charakter wypełni lukę w Państwa pomieszczeniu i będzie wisienką na torcie w Państwa domu. Tapety skandynawskie są dostępne w różnych kolorach, często o stonowanych odcieniach i postarzanym designie. Wzory są z natury geometryczne i powtarzalne.