Opcje przeglądania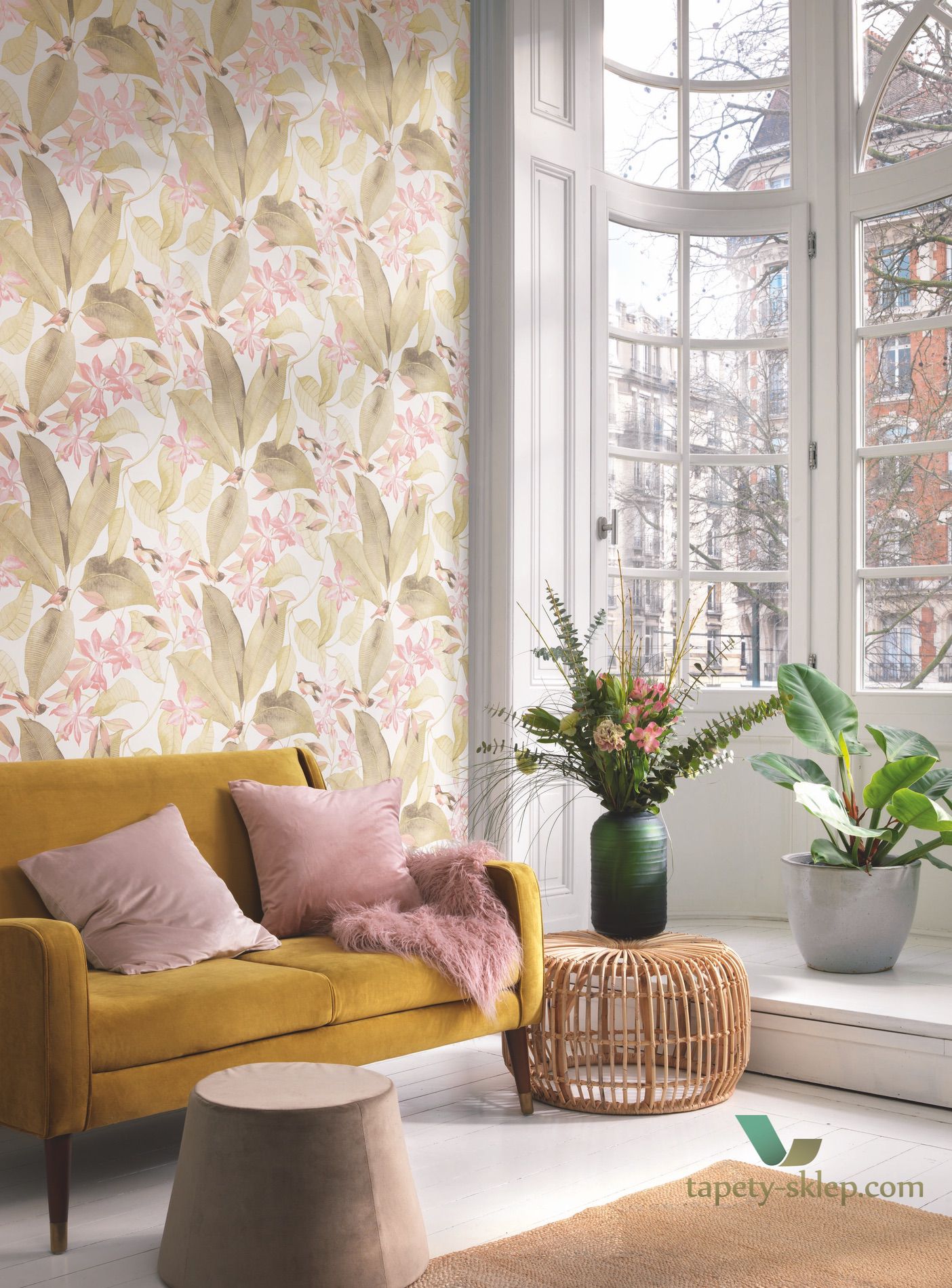 Casadeco - Delicacy
Delikatna kolekcja Delicacy od francuskiej marki Casadeco wprowadza do pomieszczeń niezwykłą świeżość. Wyśmienity katalog z motywem czarujących kwiatów i niesamowitych kolorów, stworzy sielską atmosferę w każdej aranżacji. W kolekcji znajdą Państwo cudowne motywy śpiewających ptaszków, orientalne rysunki, kwiaty, liście i gałęzie. Piękno jakie daje nam natura, zostało uchwycone na niezwykłych wzorach tapet i murali.
Delicacy to nie tylko przepiękne tapety w kwiaty ale również niezwykłe tkaniny. Materiały, doskonale pasujące do wzorów tapet, dopełnią wystrój pomieszczenia z dopasowanymi poduszkami, zasłonami czy roletami. 
Cały katalog inspirowany jest delikatnością natury oraz orientalnymi rysunkami. Warto tutaj na dłużej zatrzymać się przy tapecie z ptakami, które śpiewają na liściach kwitnących drzew, wprowadzając sielską atmosferę natury do wnętrz. Tapeta w kwiaty z dostojnym pawiem siedzącym pośród roślinności i owoców wprowadzi nutę orientalną do wnętrz i sprawi, że w domu zawita ciepła i przytulna atmosfera natury. Tapeta z drzewem kwitnącej jabłoni to doskonała propozycja dla miłośników wiosny oraz natury. Oprócz kwietnych motywów w kolekcji znajdą Państwo gładkie wzory imitujące betonową przecierkę lub naturalny korek, dostępne w szerokiej palecie kolorów.
Tapeta imitacja beton lub tapeta korkowa (imitująca naturalny korek) to zawsze dobre rozwiązanie na wprowadzenie odrobiny nowoczesności do wnętrz, doskonale sprawdzą się w każdym pomieszczeniu jako tło do bardziej wzorzystych propozycji w charakterze tapet do salonu, jadalni oraz sypialni.