Nasze hity!
York Dimensional Artistry
Katalog Dimensional Artistry od amerykańskiej marki York Wallcoverings to zbiór geometrycznych wzorów, które za sprawą wspaniałej gry światła i cieni tworzy wrażenie trójwymiarowości. Projekty te są idealne na dekoracyjną część do salonu, jadalni, sypialni oraz kuchni. Wszystkie wzory to niebanalne i nietuzinkowe tapety, które nadadzą ścianom zdecydowanego charakteru.
W kolekcji Dimensional Artistry znajdą Państwo tapety ze wzorem kratownicy wyglądającej jak azjatycki treliaż. Tapety w stylu art-deco z charakterystycznymi, metalizowanymi wachlarzami. Geometryczne tapety w romby, drobne mozaiki oraz bryły, wzory przypominające gipsowe sztukaterie i motywy jodełki w nowoczesnym wydaniu. Warto też wspomnieć o tapecie imitującej drewnianą boazerię, która do złudzenia przypomina drogie, drewniane panele.

Kupuj to, co modne!
Tapeta Christian Lacroix PCL7017/01 Birds Sinfonia Histoires Naturelles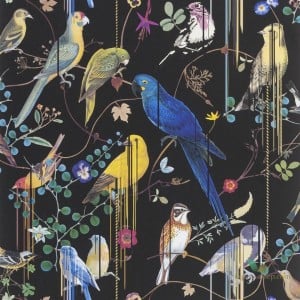 549,00 zł 519,00 zł
Tapeta Newbie 7476 Magic Forest
259,00 zł