Nasze hity!
Khroma Sound of Color
Współczesna kolekcja tapet belgijskiej firmy Kroma. Katalog Sound of Color oferuje wzory czerpiące inspirację z naturalnych materiałów takich jak beton i płótno. W kolekcji możemy znaleźć eleganckie tapety w mozaiki, stylowe wzory geometryczne naniesione na przetarte tło, przepiękne okazałe tapety z motylami wykończone welurem lub metalizowanymi elementami oraz tapety imitujące fakturę płótna.
Wzory z katalogu Sound of Color odnajdą się w nowoczesnych i współczesnych wnętrzach nadadzą aranżacjom zdecydowanego, mocnego charakteru. Będą świetnym rozwiązaniem jako tapety do kuchni, salonu, jadalni, sypialni, pokoju dziennego oraz gabinetu. A dzięki temu, że są wykonane na flizelinowym podłożu montaż będzie łatwy i sprawny.

Kupuj to, co modne!
Tapeta Christian Lacroix PCL7017/01 Birds Sinfonia Histoires Naturelles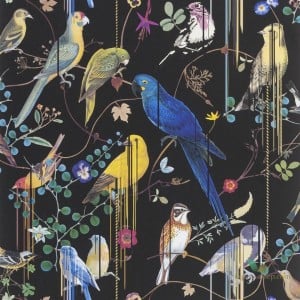 549,00 zł 519,00 zł
Tapeta Newbie 7476 Magic Forest
259,00 zł