Nasze hity!
Intarsia Osborne and Little
Kolekcja tapet winylowych Intarsia firmy Osborne and Little. W katalogu znajdziemy wiele współczesnych i nowoczesnych tapet drukowanych na rolkach o szerokości 68,5 cm (wzór Labirynth szr. 70cm). Kolekcja składa się z kilku geometrycznych wzorów tapet. Tapeta HONEYCOMB przypomina wzorem plaster miodu natomiast wzór Zirconia ułożony jest z kolorowych trójkątów w kwadraty.
Solidne winylowe tapety, wysoce zmywalne.

Kupuj to, co modne!
Tapeta Christian Lacroix PCL7017/01 Birds Sinfonia Histoires Naturelles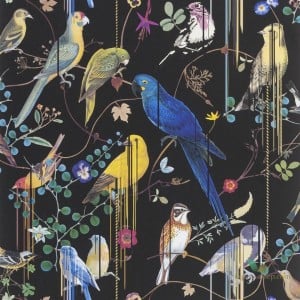 549,00 zł 519,00 zł
Tapeta Newbie 7476 Magic Forest
259,00 zł