Nasze hity!
Eijffinger Black & Light
W kolekcja Black & Light firmy Eijffinger dominują tapety w odcieniach czerni i bieli, jednak oprócz dominującej kolorystki znajdziemy tapety w pudrowym różu oraz srebrze. Black and Light to zwariowana kolekcja, która zawiera kilkanaście bardzo zróżnicowanych wzorów między innymi: tapety w grochy, malowane litery, pepitki, geometrie, tapety z kwiatami, tapety z palmowymi liśćmi, ramki oraz ornamenty. Oprócz bogatej kolekcji tapet, katalog Black & Light oferuje szeroki wybór fototapet z różami i innymi kwiatami, cętkami, patchwork i wiele innych olśniewających propozycji.
Wszystkie propozycje będą bardzo dobrym rozwiązaniem do klasycznych oraz bardziej nowoczesnych wnętrz, idealnie wpiszą się na dekoracyjna część do jadalni, salonu, sypiali i pokoju dziennego.

Kupuj to, co modne!
Tapeta Christian Lacroix PCL7017/01 Birds Sinfonia Histoires Naturelles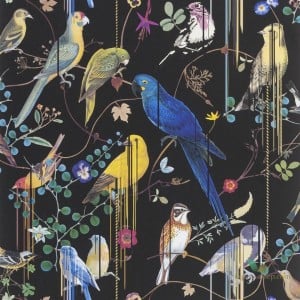 549,00 zł 519,00 zł
Tapeta Newbie 7476 Magic Forest
259,00 zł