Nasze hity!
Collins and Company ENVY
Ekskluzywne tapety ścienne Envy od amerykańskiego producenta Collins and Company. Kolekcja posiada wzory doskonale odnajdujące się w klasycznych wnętrzach oraz tych nieco bardziej nowoczesnych aranżacjach. Projekty zostały wykonane na flizelinowym podłożu, które zapewni sprawny i łatwy montaż.
W katalogu spotkać Państwo mogą tradycyjne tapety z ornamentami, które doskonale odnajdą się w klasycznych wnętrzach na dekoracyjnej ścianie w salonie, jadalni oraz sypialni. Tapety z kwiatami i liśćmi – stylizowane wzory są idealnym rozwiązaniem do nowoczesnych aranżacji. Tapety ze wzorem kratownicy oraz drobne wzory geometryczne. Do wzorzystych tapet z tego katalogu są dostępne kolorystycznie pasujące tła.

Kupuj to, co modne!
Tapeta Christian Lacroix PCL7017/01 Birds Sinfonia Histoires Naturelles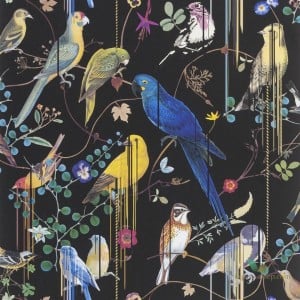 549,00 zł 506,99 zł
Tapeta Newbie 7476 Magic Forest
259,00 zł